The inheritor of a tradition of Catholic monarchy dating back to the Roman Empire, Bl. Charles struggled to update it sufficiently to survive in the modern world. A brave soldier coming to the throne during a war whose start he had no part in, he risked everything to bring the bloody conflict to an end. Betrayed on all sides by allies, enemies, and subjects, his deep devotion to the Blessed Sacrament, the Sacred Heart, and the Virgin Mary helped him to avoid hating those who wronged him. Devoted to his wife and children, Charles succeeded, with the help of his loving Empress, in leading a good Catholic family life despite everything. In a life filled with signs and miracles before and after his death, Bl. Charles managed to combine a life of deep piety with an intense practicality. After his death, his wife and children continued his work—her cause for beatification is now being considered.
Watch this new podcast episode by clicking here:
Podcast: Play in new window | Download | Embed
Subscribe: Apple Podcasts | Android | Email | Google Podcasts | Stitcher | RSS
If you'd like to order a copy of Taylor's new book Infiltration: The Plot to Destroy the Church from Within, you can order it in Hardback, Kindle, or Audiobook.
Check out Patreon Patron Benefits for Donating to Dr Taylor Marshall's Show!
All these video discussions are free. Do you want to recommend a show, get signed books, and show support? Here's how: click on Patreon Patron link:

Become a Patron of this Podcast: I am hoping to produce more free weekly podcast Videos. Please help me launch these videos by working with me on Patreon to produce more free content. In gratitude, I'll send you some signed books or even stream a theology event for you and your friends. Please become one of my patrons and check out the various tier benefits at: https://www.patreon.com/drtaylormarshall
If the audio player does not show up in your email or browser, please click here to listen.
If you find this podcast episode helpful, please share this podcast on Facebook.
Get more from the Taylor Marshall Show:
Please Share Your Feedback for Taylor Marshall Show:
How to Subscribe on iTunes, Stitcher, Spotify, or Youtube:
Apple/Mac Users: Please subscribe via iTunes by clicking here and then clicking on "View in iTunes."
Android Users: For listening to The Taylor Marshall Show on Android devices (free) using:

Spotify Users: For listening to The Taylor Marshall Show on Spotify, search in Spotify for "Taylor Marshall."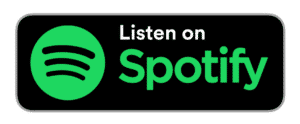 If you like this podcast, please leave a review on iTunes.