The tabernacle is made of steel, but has two bronze-colored doors, said the bishop. Bergie suspected that perhaps the thieves thought the tabernacle was made of gold, or perhaps had a more nefarious intent with stealing the hosts. "Who knows what goes through the minds of these people," he said. A tabernacle full of conscrated Hosts was stolen from St. Catherine of Alexandria Cathedral in Ontario, Canada. Security footage shows two people, a man and a woman, breaking into the cathedral at approximately 4:30 a.m. on Sept. 8 – the Nativity of the Blessed Virgin Mary. The tabernacle is not made of precious materials, but is made of steel, with two bronze-colored doors. Bishop Gerard Bergie of St. Catharines went on the radio pleading for the two thieves to return it, saying: "The tabernacle can be replaced. It's the contents, that is what is so precious to us. That's what's irreplaceable." Dr Taylor Marshall provides analysis.
Taylor Marshall's book: Infiltration: The Plot to Destroy the Church from Within: https://amzn.to/35fGp6k
Watch this new podcast episode by clicking here:
Podcast: Play in new window | Download | Embed
Subscribe: Apple Podcasts | Android | Email | Google Podcasts | Stitcher | RSS
If you'd like to order a copy of Taylor's new book Infiltration: The Plot to Destroy the Church from Within, you can order it in Hardback, Kindle, or Audiobook.
Check out Patreon Patron Benefits for Donating to Dr Taylor Marshall's Show!
All these video discussions are free. Do you want to recommend a show, get signed books, and show support? Here's how: click on Patreon Patron link:

Become a Patron of this Podcast: I am hoping to produce more free weekly podcast Videos. Please help me launch these videos by working with me on Patreon to produce more free content. In gratitude, I'll send you some signed books or even stream a theology event for you and your friends. Please become one of my patrons and check out the various tier benefits at: https://www.patreon.com/drtaylormarshall
If the audio player does not show up in your email or browser, please click here to listen.
If you find this podcast episode helpful, please share this podcast on Facebook.
Get more from the Taylor Marshall Show:
Please Share Your Feedback for Taylor Marshall Show:
How to Subscribe on iTunes, Stitcher, Spotify, or Youtube:
Apple/Mac Users: Please subscribe via iTunes by clicking here and then clicking on "View in iTunes."
Android Users: For listening to The Taylor Marshall Show on Android devices (free) using:

Spotify Users: For listening to The Taylor Marshall Show on Spotify, search in Spotify for "Taylor Marshall."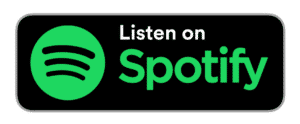 If you like this podcast, please leave a review on iTunes.