What is the religious history of Melania Trump. Dr. Taylor Marshall carefully describes Melania's Catholic childhood in Slovenia, and the examines her public acts of Christian piety, such as praying the Our Father, the importance of the Rosary to her, her having the White House exorcised, her visit to Pope Francis, and her recent visit to the Catholic shrine in honor of Pope John Paul II. Dr Marshall also briefly goes through the three marriages of Donald Trump to ask the question on whether is his marriage to Melania valid in the eyes of the Catholic Church and if not, what needs to happen. This video is not trying to determine whether Melania is going heaven or hell, but just listing objective observations about her faith and in particular with regard to Catholicism.
Taylor Marshall's book: Infiltration: The Plot to Destroy the Church from Within: https://amzn.to/35fGp6k
Watch this new podcast episode by clicking here:
Podcast: Play in new window | Download | Embed
Subscribe: Apple Podcasts | Android | Email | Google Podcasts | Stitcher | RSS
If you'd like to order a copy of Taylor's new book Infiltration: The Plot to Destroy the Church from Within, you can order it in Hardback, Kindle, or Audiobook.
Check out Patreon Patron Benefits for Donating to Dr Taylor Marshall's Show!
All these video discussions are free. Do you want to recommend a show, get signed books, and show support? Here's how: click on Patreon Patron link:

Become a Patron of this Podcast: I am hoping to produce more free weekly podcast Videos. Please help me launch these videos by working with me on Patreon to produce more free content. In gratitude, I'll send you some signed books or even stream a theology event for you and your friends. Please become one of my patrons and check out the various tier benefits at: https://www.patreon.com/drtaylormarshall
If the audio player does not show up in your email or browser, please click here to listen.
If you find this podcast episode helpful, please share this podcast on Facebook.
Get more from the Taylor Marshall Show:
Please Share Your Feedback for Taylor Marshall Show:
How to Subscribe on iTunes, Stitcher, Spotify, or Youtube:
Apple/Mac Users: Please subscribe via iTunes by clicking here and then clicking on "View in iTunes."
Android Users: For listening to The Taylor Marshall Show on Android devices (free) using:

Spotify Users: For listening to The Taylor Marshall Show on Spotify, search in Spotify for "Taylor Marshall."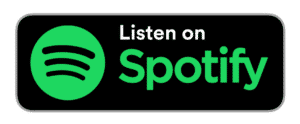 If you like this podcast, please leave a review on iTunes.