Can Popes Become Heretics? St Robert Bellarmine writes extensively on this question, especially in his De Controversiis Fidei Christianae from 1588. Ryan Grant, the Bellearmine expert and translator, joins Dr. Taylor Marshall to discuss Papal Error, Vatican I, and the Five Opinions listed by Bellarmine regarding Papal error and falling from the Papal office. Ryan Grant oversees Mediatrix Press as well as being an editor for Saint Benedict Press/TAN books. He gives lectures on Sacred Art and Church history, and he is the translator of St. Robert Bellarmine's controversies, as well as St. Alphonsus' Moral Theology, which are ongoing projects meant to bring the light of the tradition to modern audiences. 
Podcast: Play in new window | Download | Embed
Subscribe: Apple Podcasts | Android | Email | Google Podcasts | Stitcher | RSS
If you'd like to order a copy of Taylor's new book Infiltration: The Plot to Destroy the Church from Within, you can order it in Hardback, Kindle, or Audiobook.
Check out Patreon Patron Benefits for Donating to Dr Taylor Marshall's Show!
All these video discussions are free. Do you want to recommend a show, get signed books, and show support? Here's how: click on Patreon Patron link:

Become a Patron of this Podcast: I am hoping to produce more free weekly podcast Videos. Please help me launch these videos by working with me on Patreon to produce more free content. In gratitude, I'll send you some signed books or even stream a theology event for you and your friends. Please become one of my patrons and check out the various tier benefits at: https://www.patreon.com/drtaylormarshall
If the audio player does not show up in your email or browser, please click here to listen.
If you find this podcast episode helpful, please share this podcast on Facebook.
Get more from the Taylor Marshall Show:
Please Share Your Feedback for Taylor Marshall Show:
How to Subscribe on iTunes, Stitcher, Spotify, or Youtube:
Apple/Mac Users: Please subscribe via iTunes by clicking here and then clicking on "View in iTunes."
Android Users: For listening to The Taylor Marshall Show on Android devices (free) using:

Spotify Users: For listening to The Taylor Marshall Show on Spotify, search in Spotify for "Taylor Marshall."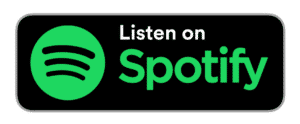 If you like this podcast, please leave a review on iTunes.