Dr Taylor Marshall interviews Jason Jones. Jason Jones is a film producer, author, activist, and human rights worker. He is president of Movie to Movement and the Human Rights Education Organization (H.E.R.O.). In 2006, Jones was an Executive Producer of "Bella" which won several film industry awards, most notably the People's Choice Award at the 2006 Toronto International Film Festival. He was the Associate Producer of the 2008 film, "The Stoning of Soraya M." which won the Los Angeles Film Festival Audience Award in 2009 as well as the NAACP Image Award in 2010. In 2012, he was the Producer of the TV movie "Mother Marianne: Portrait of a Saint" and an Executive Producer of the new film "Voiceless". His short films include "Eyes to See" (2010), "Crescendo" (2011) and "Sing a Little Louder" (2015). Jason works directly to aid the homeless, people facing genocide, and women with crisis pregnancies. A regular contributor to the Christian News Site, "The Stream", he is the author of two books, The Race to Save Our Century and his most recent, The World is on Fire, released October 2017. Jones lives in Hawaii.
Podcast: Play in new window | Download | Embed
Subscribe: Apple Podcasts | Android | Email | Google Podcasts | Stitcher | RSS
If you'd like to order a copy of Taylor's new book Infiltration: The Plot to Destroy the Church from Within, you can order it in Hardback, Kindle, or Audiobook.
Check out Patreon Patron Benefits for Donating to Dr Taylor Marshall's Show!
All these video discussions are free. Do you want to recommend a show, get signed books, and show support? Here's how: click on Patreon Patron link:

Become a Patron of this Podcast: I am hoping to produce more free weekly podcast Videos. Please help me launch these videos by working with me on Patreon to produce more free content. In gratitude, I'll send you some signed books or even stream a theology event for you and your friends. Please become one of my patrons and check out the various tier benefits at: https://www.patreon.com/drtaylormarshall
If the audio player does not show up in your email or browser, please click here to listen.
If you find this podcast episode helpful, please share this podcast on Facebook.
Get more from the Taylor Marshall Show:
Please Share Your Feedback for Taylor Marshall Show:
How to Subscribe on iTunes, Stitcher, Spotify, or Youtube:
Apple/Mac Users: Please subscribe via iTunes by clicking here and then clicking on "View in iTunes."
Android Users: For listening to The Taylor Marshall Show on Android devices (free) using:

Spotify Users: For listening to The Taylor Marshall Show on Spotify, search in Spotify for "Taylor Marshall."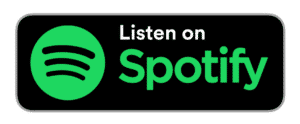 If you like this podcast, please leave a review on iTunes.