My goal this week is to introduce you to the "secret" life of Saint Thomas Aquinas. It's not really a secret if you know where to look. However, Thomas Aquinas is one of the better known saints, but few people know anything about his life.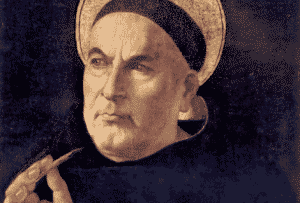 Click to Listen: #046: The Secret Life of Thomas Aquinas
Podcast: Play in new window | Download | Embed
Subscribe: Apple Podcasts | Android | Email | Google Podcasts | Stitcher | RSS
 If the audio player does not show up in your email or browser, please click here to listen.
Proverb of the week: 

Prov 27:5

Featured Segment:

The Secret Life of Thomas Aquinas

Announcements:

Pilgrimage with Taylor to the Holy Land! Feb 1-11, 2015 renewal baptismal vows at Jordan River renewal marriage vows at Cana Bethleham, Nazareth, Galilee, Jersusalem, Mount of Olives, Golgatha, Holy Sepulchre Reserve your spot now by going to: pilgrimages.com/taylormarshall
New Saint Thomas Institute, Waiting List is currently available for those that want to reserve a spot: newsaintthomas.com

Tip of the week: 

Get an Audio Bible

Latin word of the week: 

Bos, Bovis
Please Share Your Feedback:
Question:

Tell your thoughts about this podcast by leaving a comment below. You can leave a comment by clicking here.