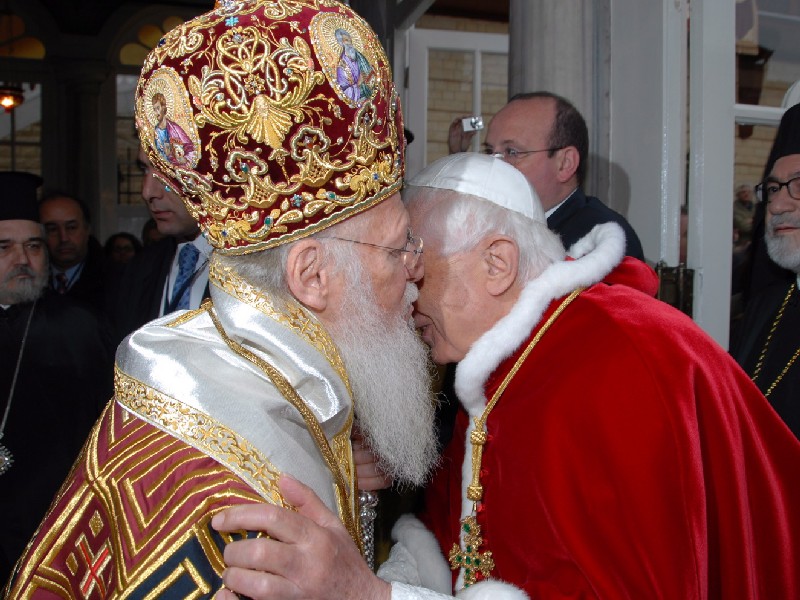 P
atriarch Bartholomew addresses the sorrowful millennium long schism between the Western and Eastern Churches:
"Therefore, the feast of this apostle provides the appropriate occasion for us to pray together more intently for the restoration of unity within the Christian world. The fracture of this unity has been the cause of so much trouble in humanity, while its consequences have proved tragic…."

"Today, then, it is our obligation more than ever to reclaim the Christian roots of Europe and the spiritual, sacramental and doctrinal unity that it enjoyed prior to the schism of our two Churches."
Hat tip to Sean Dollahon at You are Cephas.
Question for our Protestant brethren, especially the Anglicans:
If Constantinople and Rome returned to full doctrinal and sacramental union, would this cause you to seriously consider entering full communion with them?