Why has the Catholic Church degraded in the last 50-100 years. It's a malevolent rejection (and suppression) of Aristotle and Thomas Aquinas and Catholic "virtue ethics." We usually focus on liturgy and theology, but there has been a major crisis in natural law and virtue and it's killing us. Dr Taylor Marshall and Timothy Gordon describe the crisis, explain how to fix it and give practical steps on how we can win the war for our Church and civilization by getting back to the common sense philosophy of nature as found in Aristotle and Thomas Aquinas.
Please support the show by becoming a Patron via Patreon at:
https://www.patreon.com/drtaylormarshall
Listen to audio or watch the Youtube video interview by clicking here.
Or listen to the audio mp3 here:
Podcast: Play in new window | Download | Embed
Subscribe: Apple Podcasts | Android | Email | Google Podcasts | Stitcher | RSS
The Taylor Marshall Show Podcast is now also available on Spotify: Play "Taylor Marshall Show" inside Spotify.
Check out Patreon Patron Benefits!
All these video discussions are free. Do you want to recommend a show, get signed books, and show support? Here's how: click on Patreon Patron link:

Become a Patron of this Podcast: I am hoping to produce more free weekly podcast Videos. Please help me launch these videos by working with me on Patreon to produce more free content. In gratitude, I'll send you some signed books or even stream a theology event for you and your friends. Please become one of my patrons and check out the various tier benefits at: https://www.patreon.com/drtaylormarshall
If the audio player does not show up in your email or browser, please click here to listen.
If you find this podcast episode helpful, please share this podcast on Facebook.
I'd love to read your feedback: While you listen to today's podcast, would you please take 30 seconds to write a review? Please click here to Rate this Podcast!
Please Share Your Feedback:
iTunes: 1,706,247 downloads on iTunes as of today.
Youtube: Leave a comment on Youtube here.
SHOUT OUTS: A huge "shout out" to all 832 (!) of you who wrote amazing 5-star reviews at iTunes. Please rate this podcast by clicking here. From there you can leave a review. I appreciate you for this! Thank you!
Subscribe to This Weekly Podcast on iTunes, Stitcher, Spotify, or Youtube:
Apple/Mac Users: Please subscribe via iTunes by clicking here and then clicking on "View in iTunes."
Android Users: For listening to The Taylor Marshall Show on Android devices (free) using the Stitcher app.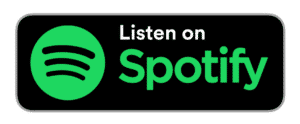 You can leave a comment by clicking here.
If you like this podcast, please leave a review.
Podcast Archive

| # | Title | Released |
| --- | --- | --- |
| 182 | Red Pilled on Pope Francis with Patrick Coffin, Dr Taylor Marshall and Timothy Gordon | 11/21/2018 |
| 181 | Fr Mark Goring & Dr Taylor Marshall Discuss Catholic Crisis | 11/19/2018 |
| 180 | McCarrick Investigation Voted Down by Bishops | 11/16/2018 |
| 179 | Why Remain Catholic During the Abuse Scandals? | 11/14/2018 |
| 178 | Catholic Scandal: What Can We Laypeople Do? | 11/12/2018 |
| 177 | Why do Catholics Vote Democrat: Against "Catholic Socialism" | 11/09/2018 |
| 176 | Plague in the Priesthood: Vigano vs. Lavender Mafia | 11/07/2018 |
| 175 | Third Secret of Fatima: Who is the Bishop in White? | 11/05/2018 |
| 174 | Second Secret of Fatima: Did Pope Consecrate Russia? | 11/02/2018 |
| 173 | First Secret of Fatima: Does Hell Exist? (Fatima 1) | 10/31/2018 |
| 172 | Catholic Take on Dracula, Zombies, Frankenstein and Halloween | 10/29/2018 |
| 171 | Top 10 Tips for a Catholic Halloween (Joy and Taylor Talk) | 10/26/2018 |
| 170 | Pope Francis's Agenda for Youth Synod 2018 | 10/24/2018 |
| 169 | Vigano's Third Letter: Response to Pope Francis and Cardinal Ouellet | 10/21/2018 |
| 168 | What is the Heresy of Modernism? w Dr Marshall and Fr Longenecker | 10/19/2018 |
| 167 | Why did Pope Francis Rescue Cardinal Wuerl? | 10/17/2018 |
| 166 | Can a Pope be Deposed? | 10/12/2018 |
| 165 | Vigano attacked by Cardinal Ouellet: Why? | 10/10/2018 |
| 164 | Did Jesus Descend into Hell? Proof from the Bible | 10/08/2018 |
| 163 | Is it OK to Criticize Pope Francis? VIGANO Part 2 | 10/05/2018 |
| 162 | How did Thomas Aquinas Die: Neurosurgery and Brain Death | 10/03/2018 |
| 161 | Did Pope Francis Stop Cardinal Abuse Investigation? (Müller, Murphy-O'Connor, St Gallen) | 09/28/2018 |
| 160 | Pope Francis Church History & Papal Controversy w Fr Dwight Longenecker | 09/26/2018 |
| 159 | Pope Benedict and Freemason Infiltration of Catholic Church | 09/21/2018 |
| 158 | Ember Days: History and Theology of Fasting for Holy Priests | 09/18/2018 |
| 157 | Jordan Peterson's Church of St Joachim of Fiore: Dr Peterson and Christianity | 09/17/2018 |
| 156 | Third Secret of Fatima and Smoke of Satan in the Catholic Church | 09/13/2018 |
| 155 | Defrocked, Laicized or Suspended: Defining our Catholic Terms | 09/10/2018 |
| 154 | St Gallen Mafia & Pope Francis: What is it? w Timothy Gordon | 09/07/2018 |
| 153 | Hunting & Christianity: What does the Bible Say? w Dr Bracy Hill and Dr Marshall | 09/05/2018 |
| 152 | Can Archbishop Vigano be Trusted? w Dr Taylor Marshall | 09/03/2018 |
| 151 | Why Won't Pope Francis Respond to Viganò? Is the answer Peronism? | 08/30/2018 |
| 150 | Why did Pope Benedict Resign? McCarrick, Vigano and Vatican Bank Scandals Explained in Detail | 08/28/2018 |
| 149 | Eastern Catholics & Dormition of Mary | 08/22/2018 |
| 148 | McCarrick Scandal, Suffering Souls, and the problem of Fake Science | 08/17/2018 |
| 147 | Against the Catholic Mega-Diocese: Scandal and Subsidiarity | 08/15/2018 |
| 146 | American Catholic Kings? Freemasons & Catholic Integralism | 08/15/2018 |
| 145 | How to Walk the Camino de Santiago | 08/08/2018 |
| 144 | Did USA Founding Fathers Plagiarize Thomas Aquinas? with Timothy Gordon | 07/30/2018 |
| 143 | Shoveling Incense into the Cathedral's Botafumeiro (Camino 7) | 07/02/2018 |
| 142 | Tears and Arrival in Santiago! (Camino 6) | 07/01/2018 |
| 141 | Monastery at Samos, Spain (Camino 5) | 06/30/2018 |
| 140 | Eucharistic Miracle at O Cebreiro in Spain (Camino 4) | 06/29/2018 |
| 139 | Embarrassing Fall at the Iron Cross (Camino 3) | 06/19/2018 |
| 138 | The Angry Jousting Pilgrim of 1434 (Camino 2) | 06/11/2018 |
| 137 | Beginning Camino of St James and Various Routes (Camino 1) | 06/02/2018 |
| 136 | Why Tongues of Fire on Pentecost and How to Refute Mormons Easily | 05/25/2018 |
| 135 | Journey to Dominican Priesthood: Brother Bradley Elliott interviewed by Dr Taylor Marshall | 04/18/2018 |
| 134 | Saint Veronica in 9 Points: Was She Berenike? | 04/04/2018 |
| 133 | Saint Joseph in 9 Points Podcast (Should You Bury His Statue?) | 03/19/2018 |
| 132 | St Patrick in 9 Bullet Points and the "Two Patrick Theory" | 03/17/2018 |
| 131 | Thomas Aquinas on Catholic Priesthood Interview with Fr Christopher Pietraszko | 03/16/2018 |
| 130 | How do we get to Heaven? Wrong Answers for Catholics | 03/08/2018 |
| 129 | Aquinas Why Fish and No Meat in Lent PLUS the Demonic Incubus and Sucubus! | 02/28/2018 |
| 128 | Is there now a Matrimony Heresy? | 02/21/2018 |
| | Your Guardian Angel is Not a Pet (Replay Link) | 10/02/2017 |
| 127 | Is the Eucharist Symbolic: 4 Medieval Heretics on the Eucharist before the Reformation | 08/30/2017 |
| 126 | Why do Catholics "Worship" Statues and Icons: The Iconoclastic Heresy and the Council of Nicea II in AD 787 | 08/23/2017 |
| 125 | Does Christ have 1 or 2 Natures? Heretic Eutyches and the Monophysite Heresy? | 08/16/2017 |
| 124 | Heretic Nestorius: Is Mary Mother of God? Are there 2 Christs? | 05/25/2017 |
| 123 | Heretic Arius and Deity of Christ (PLUS his death on toilet) | 04/03/2017 |
| 122 | Heretic Valentinius Explained | 03/10/2017 |
| 121 | Your Virtue of Temperance (and Aquinas on Women Looking Sexy) | 02/09/2017 |
| 120 | Your Virtue of Fortitude with Aquinas (Virtues Part 4) | 01/05/2017 |
| 119 | Your Virtue of Justice with Aquinas (Virtues Part 2) | 10/27/2016 |
| 118 | Your Virtue of Prudence with Aquinas (Virtues Part 2) | 10/21/2016 |
| 117 | Fr Donald Calloway: Champions of the Rosary | 10/05/2016 |
| 115 | Intro to Four Cardinal Virtues (Virtues Part 1)) | 09/28/2016 |
| 116 | When Evangelicals Convert Catholics…Why? | 09/23/2016 |
| 114 | Your Focus Changes Your Feelings | 09/07/2016 |
| 113 | Did The Holy Spirit Appear As A Real Dove? And Saint Raymond Nonnatus | 08/31/2016 |
| 112 | Reflections on Pilgrimage to Rome | 07/13/2016 |
| 111 | 10 Tips for Visiting Rome | 06/08/2016 |
| 110 | The Humility of Mary | 06/02/2016 |
| 109 | Is Catholicism a Religion or Relationship with Christ? | 05/25/2016 |
| 108 | Early Female Mystics and Martyrs: Perpetua and Felicity | 05/18/2016 |
| 107 | The Word "Catholic" in the Early Church | 04/07/2016 |
| 106 | Can Christians Kill People? Answers from Thomas Aquinas | 03/23/2016 |
| 105 | Our Pilgrim Interviews on Our Lady of Guadalupe | 02/24/2016 |
| 104 | Reflections on Our Lady of Guadalupe | 02/17/2016 |
| 103 | Happiness Is A Skill | 02/11/2016 |
| 102 | Taylor's New Podcast for Christian Men: Maccabee Society | 02/03/2016 |
| 101 | Jewish Priests and Catholic Priests | 01/21/2016 |
| 100 | Is Star Wars Christian or Anti-Christian? | 01/06/2016 |
| 99 | Should Catholics Share the Gospel with Jewish Friends | 12/16/2015 |
| 98 | Was Muhammad Evil? | 11/18/2015 |
| 97 | Revelation Ch. 22 Tree of Life and Holy Water (Catholic Apocalypse Part 16) | 11/10/2015 |
| 96 | Revelation Ch. 21 Heaven as a Cube and the New Jerusalem (Catholic Apocalypse Part 15) | 11/04/2015 |
| 95 | Taylor's Thoughts on Being Father of a Large Family | 10/28/2015 |
| 94 | On the Indissolubility of Marriage and the Synod on the Family | 10/21/2015 |
| 93 | Revelation Ch. 20 The Millennium in Catholic Tradition (Catholic Apocalypse Part 14) | 10/15/2015 |
| 92 | Revelation Ch.19 Eucharist as Apocalypse (Catholic Apocalypse Part 13) | 10/07/2015 |
| 91 | Revelation Ch. 18 Fallen is Babylon the Great (Catholic Apocalypse Part 12) | 09/30/2015 |
| 90 | Revelation Ch. 17 The Whore of Babylon and Her Beast (Catholic Apocalypse Part 11) | 09/23/2015 |
| 89 | Do Babies Know the Existence of God (Plus the Harrowing of Hell and Sedevacantists) | 09/09/2015 |
| 88 | Revelation Chs. 15-16 7 Chalices of Wrath (Catholic Apocalypse Part 10) | 09/02/2015 |
| 87 | Revelation Ch. 14 Lamb on the Mountain with 6 Angels against Babylon (Catholic Apocalypse Part 9) | 08/26/2015 |
| 86 | Taylor's Conversion Story to Catholicism – Interview with Matthew Leonard | 08/19/2015 |
| 85 | Revelation Ch. 13 The Sea Beast and the Land Beast and the Mark of the Beast (Catholic Apocalypse Part 8) | 08/13/2015 |
| 84 | Revelation Ch. 12 – Our Lady of the Apocalypse (Catholic Apocalypse Part 7) | 07/29/2015 |
| 83 | Revelation Chs. 10-11 The Giant Angel and Two Witnesses (Catholic Apocalypse Part 6) | 07/15/2015 |
| 82 | Revelation Chs. 8-9 Seven Trumpets against Jerusalem (Catholic Apocalypse Part 5) | 07/09/2015 |
| 81 | Revelation Chs. 6-7 Four Horseman and Seven Seals (Catholic Apocalypse Part 4) | 07/02/2015 |
| 80 | Taylor's Catholic Thoughts on Same Sex Marriage | 06/30/2015 |
| 79 | Revelation Chs. 4-5 The Lamb and Liturgy of God (Catholic Apocalypse Part 3) | 06/17/2015 |
| 78 | Is the Relic of True Cross Real? [Mini-Podcast] | 06/16/2015 |
| 77 | Revelation Chs. 2-3 Seven Churches and Seven Ages of Salvation (Catholic Apocalypse Part 2) | 06/10/2015 |
| 76 | Revelation Ch. 1 Apparition of Fiery Christ (Catholic Apocalypse Part 1) | 06/03/2015 |
| 75 | Trinity Sunday, Liturgy, Thomas Becket and Anglican Use Thoughts (Special Edition) | 05/29/2015 |
| 74 | Tongues of Fire in Acts, 1 Enoch, and Pre-Vatican Liturgy [Mini Podcast] | 05/27/2015 |
| 73 | Advice on Being a Man | 05/22/2015 |
| 72 | What was the Priestly Status of Mary? Was she a Levite? [Mini Podcast] | 05/16/2015 |
| 71 | The Theology of Cooking Food | 05/14/2015 |
| 70 | 3 Steps to Overcoming Anxiety and Stress | 05/06/2015 |
| 69 | How to Read the Summa in One Year | 04/22/2015 |
| 68 | St Paul on Faith and Works Catholic vs Protestant Debate | 03/25/2015 |
| 67 | How Your Fears Are Hurting You Spiritually? | 03/18/2015 |
| 66 | What is 666 and the Mark of the Beast? | 03/04/2015 |
| 65 | 40 Days of Joy | 02/26/2015 |
| 64 | Why did God make you? Luke 19 Gives the Answer | 02/11/2015 |
| 63 | Is Being A Christian Hard or Easy? | 01/21/2015 |
| 62 | Catholic View of the End Times and Tribulation | 01/14/2015 |
| 61 | When Other People Really Hurt You | 01/07/2015 |
| 60 | Is Saint George Still a Saint? | 01/01/2015 |
| 59 | Revolution in Catholic Education – Jennifer Fulwiler Interviews Taylor Marshall | 12/31/2014 |
| 58 | The Hidden Theology in Sword and Serpent with St George and Sabra | 12/11/2014 |
| 57 | Advent Total Consecration to Mary | 11/13/2014 |
| 56 | Top 5 Advent Devotions | 11/07/2014 |
| 55 | Why Do We Baptize Babies? The Covenantal Argument | 10/22/2014 |
| 54 | Is God Male or Female – The Catholic Teaching | 10/08/2014 |
| 53 | Lucifer vs. Saint Michael | 10/01/2014 |
| 52 | 1 Year Anniversary Special Edition: Essentialism What is the Essence of Your Life? | 09/24/2014 |
| 51 | The Price of Your Anger | 09/17/2014 |
| 50 | The Seven Sorrows of Mary are the Seven Gifts of the Holy Spirit | 09/15/2014 |
| 49 | 6 Obstacles in Your Life (How to Conquer Them) | 09/10/2014 |
| 48 | Brain Science, Your Soul & Prayer | 09/03/2014 |
| 47 | Don't Swallow the Camel | 08/27/2014 |
| 46 | The Secret Life of Thomas Aquinas | 08/22/2014 |
| 45 | Did Saint Paul Teach Once Saved Always Saved? | 08/06/2014 |
| 44 | How to Escape Joyless Catholicism, Part 2 | 07/30/2014 |
| 43 | How to Escape Joyless Catholicism, Part 1 | 07/24/2014 |
| 42 | Golf Cart Saints | 07/15/2014 |
| 41 | 5 Intellectual Virtues and Pornography, Art, and Culture | 07/02/2014 |
| 40 | Taylor and Joy Talk About Their Marriage | 06/25/2014 |
| 39 | How Was the Bible Assembled? (plus Joy joins me) | 06/18/2014 |
| 38 | Should You Budget Time (or Money)? | 06/04/2014 |
| 37 | The Theology of Vacation, Leisure, and Recreation | 05/28/2014 |
| 36 | Noah Movie Review – Rock Monsters? | 05/21/2014 |
| 35 | Children Need Fortitude | 05/14/2014 |
| 34 | Jokes of Saint John XXIII | 05/07/2014 |
| 33 | Divine Mercy: 5 Common Questions | 04/30/2014 |
| 32 | 4 Sections of Hell | 04/23/2014 |
| 31 | Meet the Saint Version of You | 04/16/2014 |
| 30 | Should You Be an Optimist? | 04/09/2014 |
| 29 | Finding Fellowship like Samwise Gamgee | 04/01/2014 |
| 28 | Demons, Snakes, and Ticks: Lessons from a Hunting Trip | 03/26/2014 |
| 27 | How to Make an Eternal Impact with Your Life | 03/19/2014 |
| 26 | Thoughts on My Pilgrimage to Our Lady of Guadalupe | 02/26/2014 |
| 25 | Why is the Catholic Church Roman? | 02/19/2014 |
| 24 | The Seven Lies We Believe About Our Failures | 02/11/2014 |
| 23 | How to Restart Your Mental Computer | 02/06/2014 |
| 22 | Top Five Productivity Tips from Thomas Aquinas | 01/29/2014 |
| 21 | Did You Miss God's Plan for Your Life? | 01/23/2014 |
| 20 | When Prayer Becomes a Chore | 01/15/2014 |
| 19 | 12 Attributes of a Baptized Christian | 01/08/2014 |
| 18 | A Podcast Against Bitter Catholics! | 12/30/2013 |
| 17 | Mary's Painless Delivery of Christ Explained | 12/18/2013 |
| 16 | Our Lady of Guadalupe and Saint Luke (Plus How to Set Goals) | 12/11/2013 |
| 15 | Total Consecration to Mary | 12/04/2013 |
| 14 | What's Your Apostolate? | 11/27/2013 |
| 13 | 6 Items for the Liturgy of Your Life | 11/20/2013 |
| 12 | Why You Should Be More Creative | 11/13/2013 |
| 11 | Why Did They Stop Teaching Virtue? | 11/06/2013 |
| 10 | How Do Saints Hear Our Prayers? | 10/30/2013 |
| 9 | My Opinion of Martin Luther | 10/23/2013 |
| 8 | My Top 5 Daily Prayers | 10/16/2013 |
| 7 | Your Guardian Angel | 10/03/2013 |
| 6 | How You Can Convert 7 Billion People | 09/25/2013 |
| 5 | 3 Strategies for a Marriage that Sings! | 09/18/2013 |
| 4 | 4 Step Plan When Family Leave the Faith | 09/12/2013 |
| 3 | 5 Tools for Deep Daily Prayer Life | 09/04/2013 |
| 2 | Three Tips to Increase Your Passion for Life | 08/28/2013 |
| 1 | How to Find a Spiritual Director | 08/18/2013 |