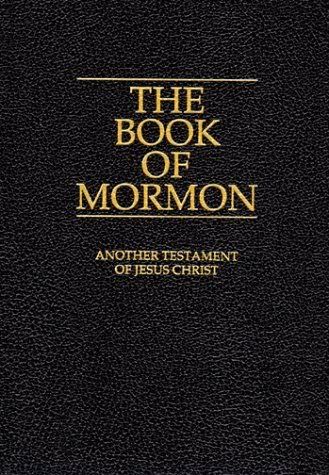 N
o, members of the Church of Jesus Christ and Latter-Day Saints ("Mormons") are not Christians. The reason for this is that Christianity is defined by belief in the Holy Trinity, a doctrine explicitly denied by the
LDS
.
First of all, Mormons teach that the Father and the Son are bodily persons. This denies that the Father and the Son are "consubstantial" as taught in the Nicene Creed.
Moreover, the Book of Mormon also contains doctrines that are contrary to the classical Catholic doctrine of the Trinity as revealed by Christ:

1 And now

Abinadi

said unto them: I would that ye should understand that God himself shall come down among the children of men, and shall redeem his people.
2 And because he

dwelleth

in flesh he shall be called the Son of God, and having subjected the flesh to the will of the Father,

being the Father and the Son

—
3 The Father, because he was conceived by the power of God; and the Son, because of the flesh;

thus becoming the Father and Son

—
4 And they are one God, yea, the very eternal Father of heaven and of earth.
5 And thus the flesh becoming subject to the Spirit, or the Son to the Father, being one God,

suffereth

temptation, and

yieldeth

not to the temptation, but

suffereth

himself to be mocked, and scourged, and cast out, and disowned by his people.

- Mosiah 15:1-5
This passage teaches the ancient heresy of Sabellianism or Modalism
– that the three Divine Persons are actually "one person". This error is sometimes also called "Patripassianism" because it teaches that the "Father suffered the passion on the cross." This is contrary to the witness of Scripture, yet the Book of Mormon (above) teaches that the Father "suffereth".
In short, the book of Mormon presents a doctrine of God that is fundamentally flawed. Thus, Mormonism is not Christian. It presents a Christ that is not the Christ of Catholic and Protestant Christianity. For this reason, the Catholic Church considers Mormon baptisms as invalid.